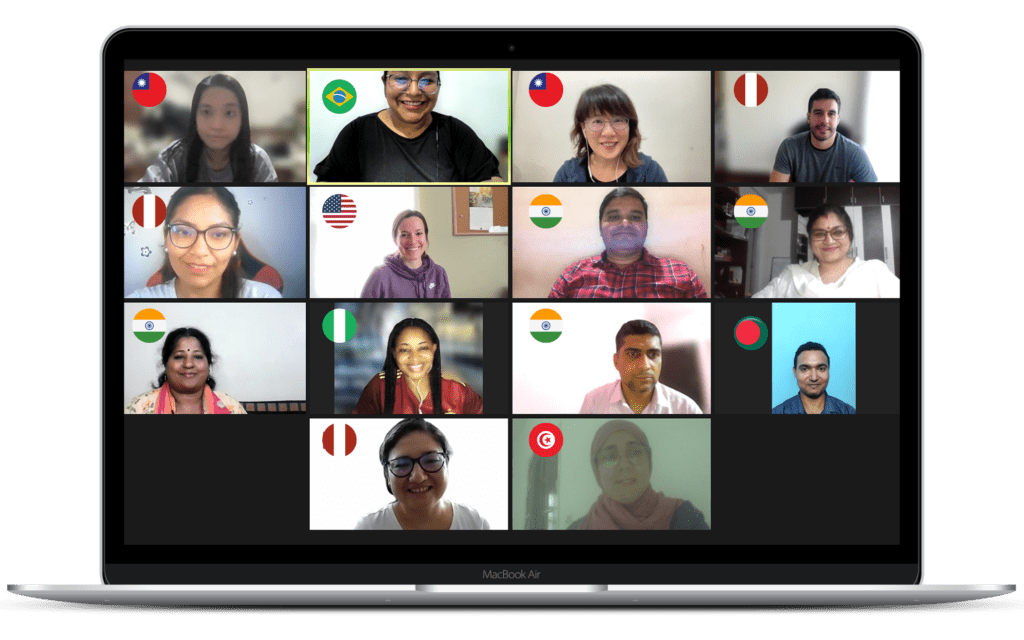 Connect and collaborate with K12 teachers around the world
We make it easy for teachers like you to broaden your student's vision of the world and make them global citizens.
Join our learning community of over 100 teachers and 1000 students from 30+ countries and...
At C2C your students will...
What our community of teachers say
"All the meetings were exceptional, special, of great value to me. I met new cultures and new personalities that I discovered with my students. I discovered new things about these countries: their cultures, their beliefs, their traditions, their way of life, and it's thanks to C2C that I'm able to do this with my students".
"When I tell my students that we can connect to 27 countries, they are amazed. In their lifetimes or mine, we will not be able to communicate with that many countries. My first goal is their academic achievement, and my second goal is to make them globally competent students and citizens. I want them to be not only nationally capable but internationally capable, no matter what country they go to"
We cannot just prepare our children academically. As progressive individuals, we want to help them achieve complete personality development and life skills. The Class2Class.org platform provides them with ample opportunities to learn life skills such as how to interact with other students, how to face challenges, how to overcome fear, and how to propose solutions to difficult problems. For example, after we did the "Cut Bullying out" project, one of my students proposed a solution to the bullying project, and now my 10th grade students are taking care of the younger ones and educating them about bullying, resulting in a positive change.
Ready to make a difference in your classroom?