We make the connection between classrooms easier
A platform designed to connect and collaborate with classrooms worldwide.
Teachers can create profiles for their classrooms that include information about their location, teaching subjects, and any specific goals or interests for their collaboration.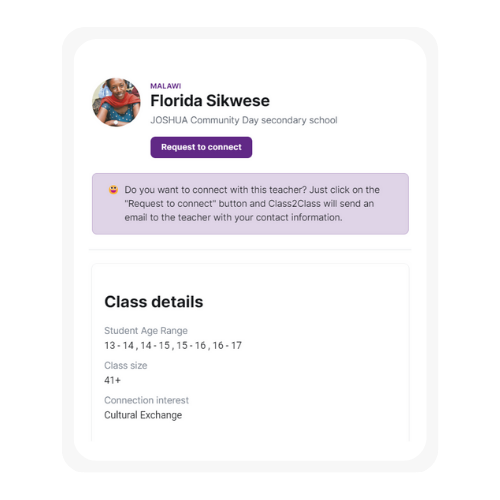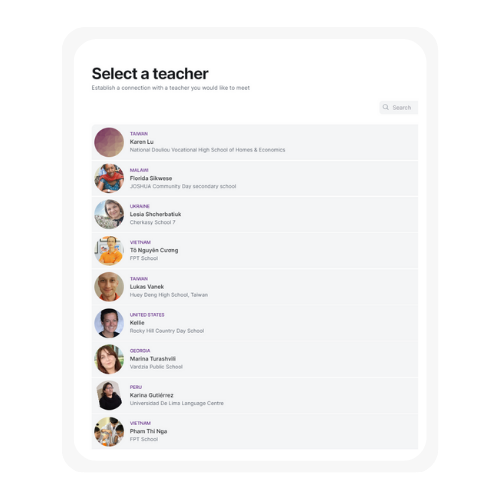 Find potential collaborators based on their location, teaching subjects, and collaboration goals. Discover new connections and explore potential collaboration opportunities with other classrooms around the world.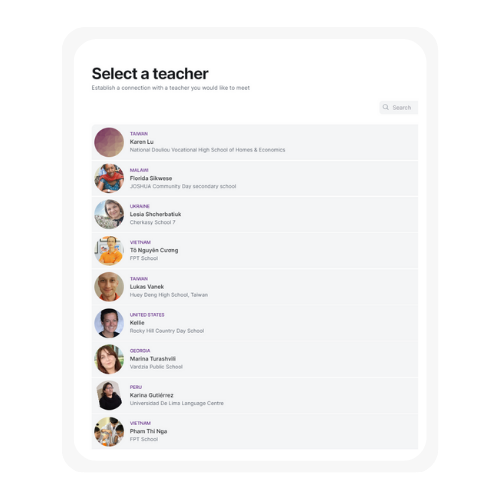 Teachers can use the Class2Class platform to communicate with other teachers and discuss potential collaboration ideas.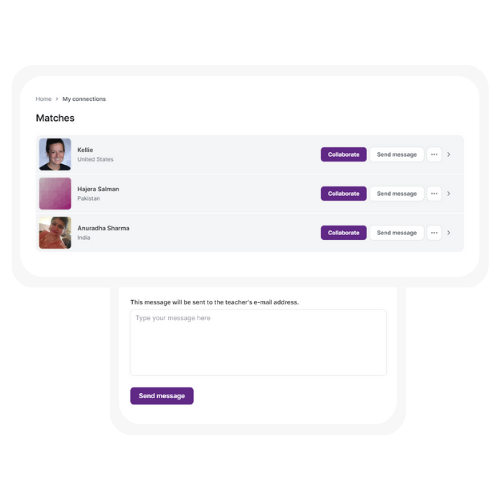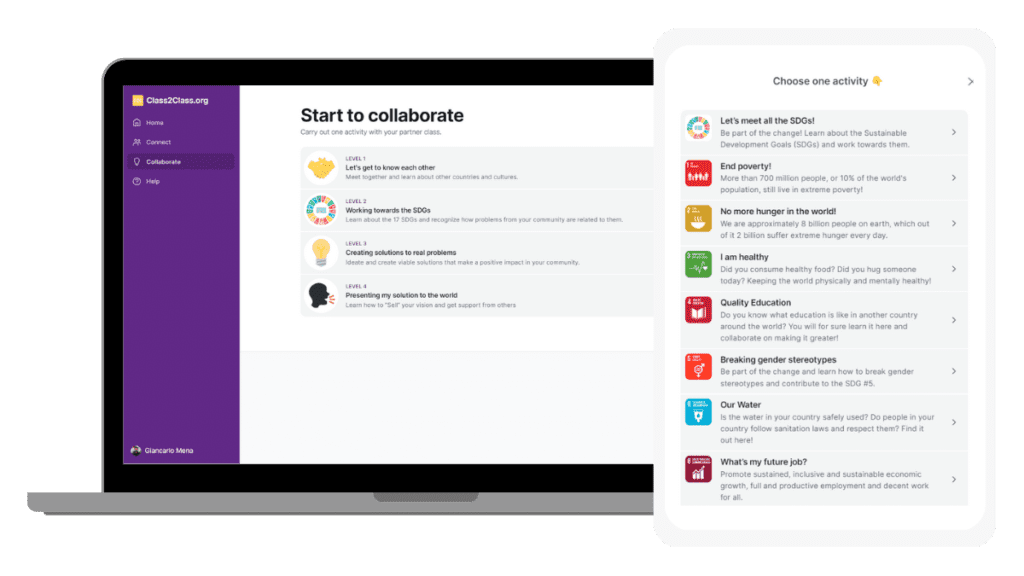 Get access to lesson plans and resources specifically designed to support Collaborative Online International Learning (COIL) experiences. These activities with their lesson plans are tailored to help you and your students achieve your collaboration goals.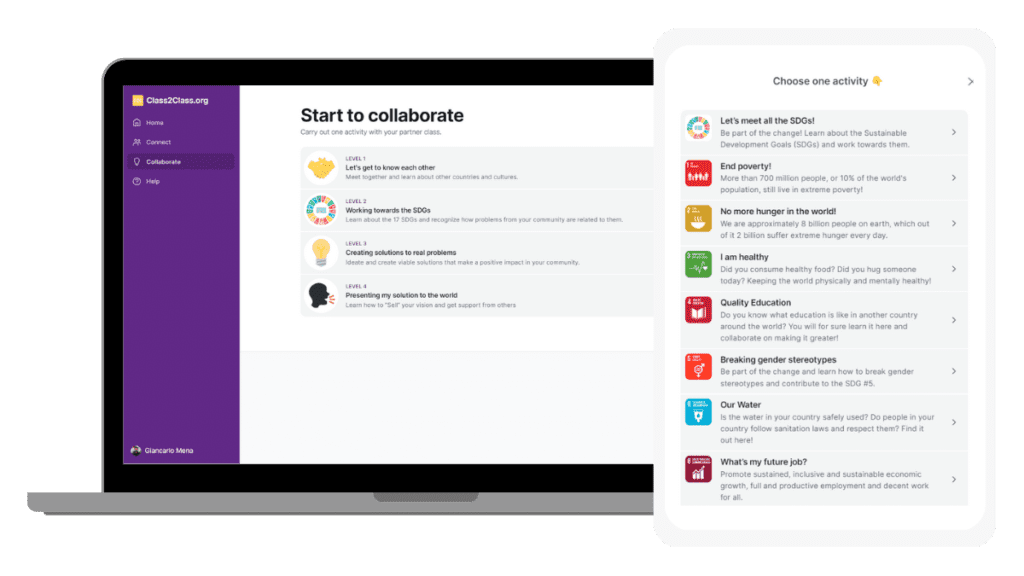 Participate in bi-weekly meetings with other teachers from the C2C Community. These meetings provide a space for you to connect with your peers, get to know them better, share ideas and experiences, and get support and guidance.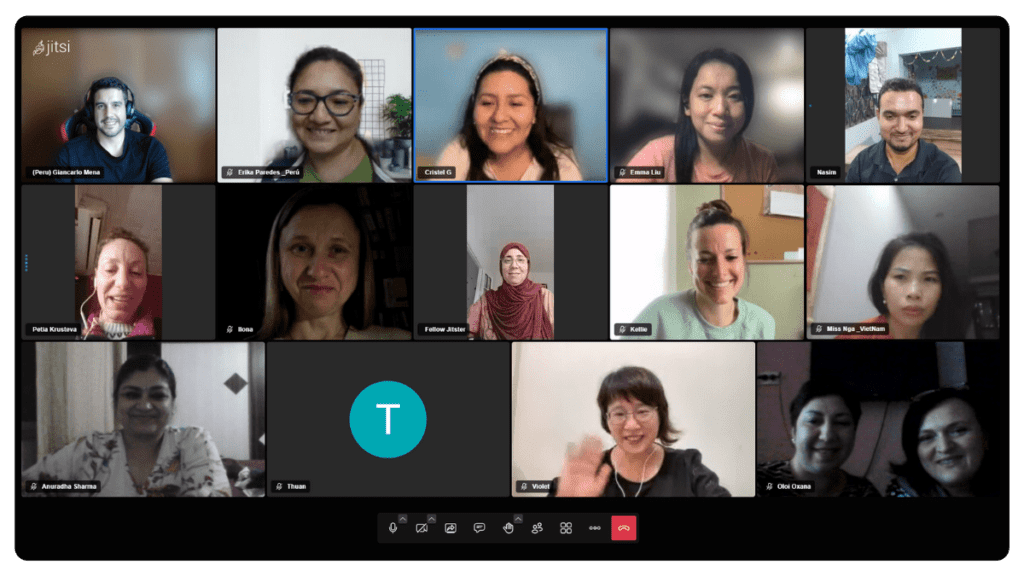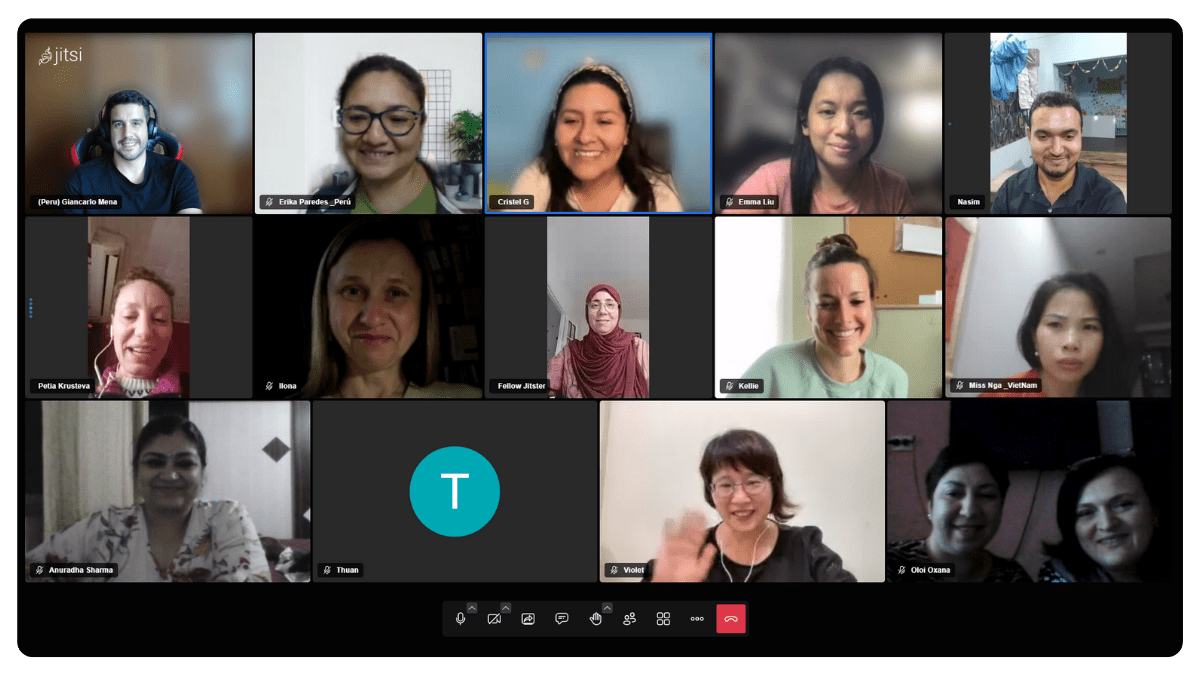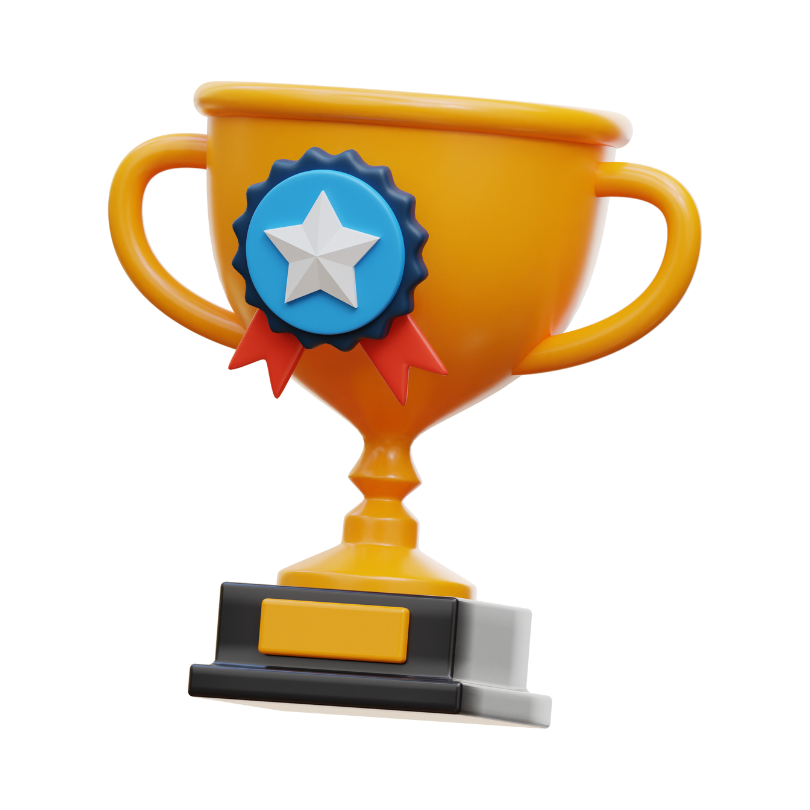 Our team is dedicated to helping you and your students achieve your collaboration goals and make the most of the Class2Class platform. Reach out to our team for one-on-one assistance and support via email or WhatsApp to answer any questions you might have along the way.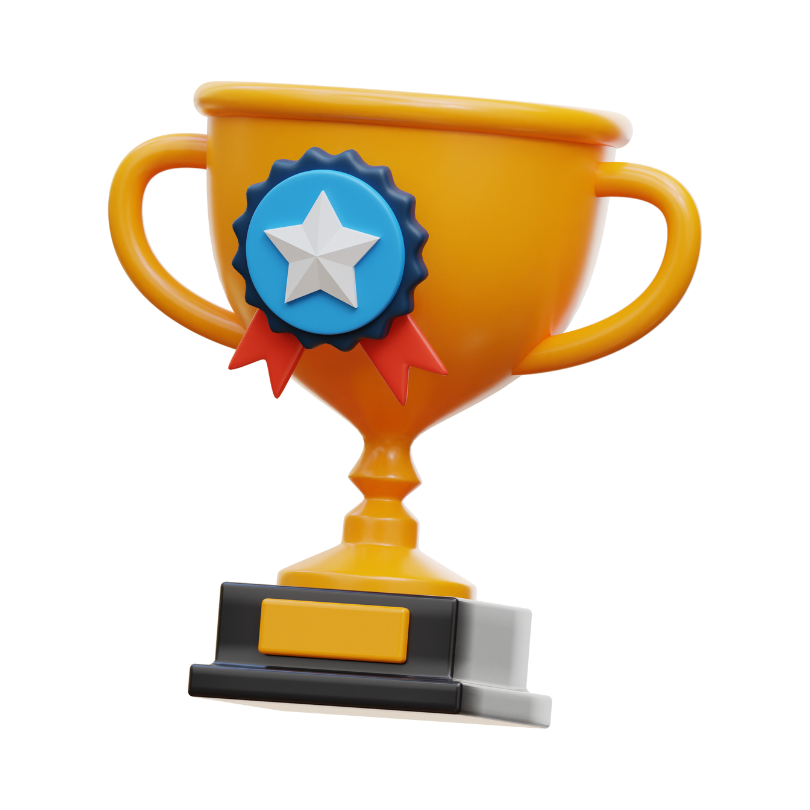 Join today and start exploring the endless possibilities of international collaboration!
Already have an account? Log in